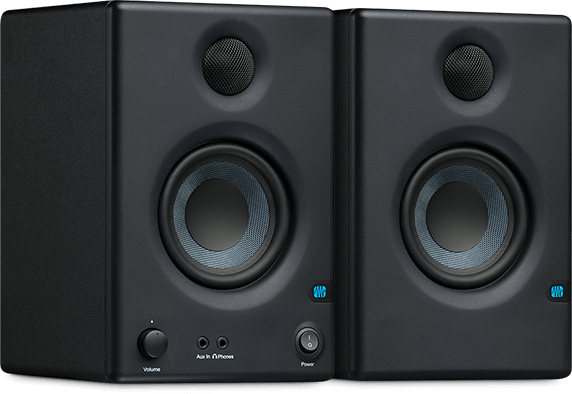 Woofers that deliver a cleaner overall sound.
Every Eris-series studio monitor utilizes a woven composite, low-frequency driver. The weave and nature of the Eris E3.5's 3.5-inch woofer result in a more constant dispersion pattern throughout the frequency range, resulting in less time-smeared audio and cleaner overall sound.
Smooth high end and wide sweet spot.
The Eris E3.5 is equipped with a one-inch silk-dome tweeter that produces a smooth and refined sound, accurately reproducing transients and high frequencies. The tweeter is designed to radiate sound with a fairly wide dispersion pattern, creating a large optimal listening area or "sweet spot" so you can move around and still hear everything accurately.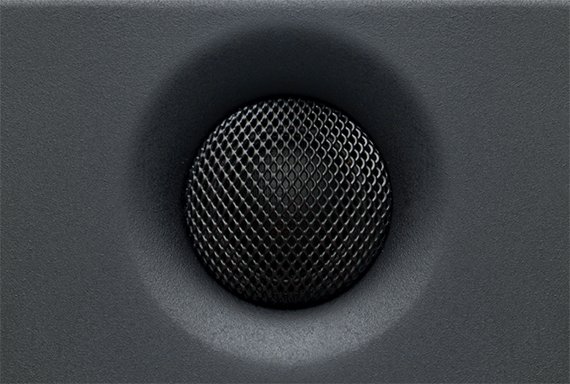 Connect to virtually any line-level source.
With three different types of audio inputs, it's easy to feed audio to your Eris monitors from a mixer, an interface, a media player, or almost any other line-level source. The Eris E3.5 is equipped with rear-panel, ¼-inch TRS and RCA inputs, as well as front-panel ⅛-inch stereo, unbalanced line inputs for use with mobile audio devices. With this selection, you'll have no problem hooking your Eris speakers up with virtually any line-level source, including your smartphone or tablet. The loud, clear, front-panel headphone amplifier lets you work and play in stealth mode, without disturbing your housemates.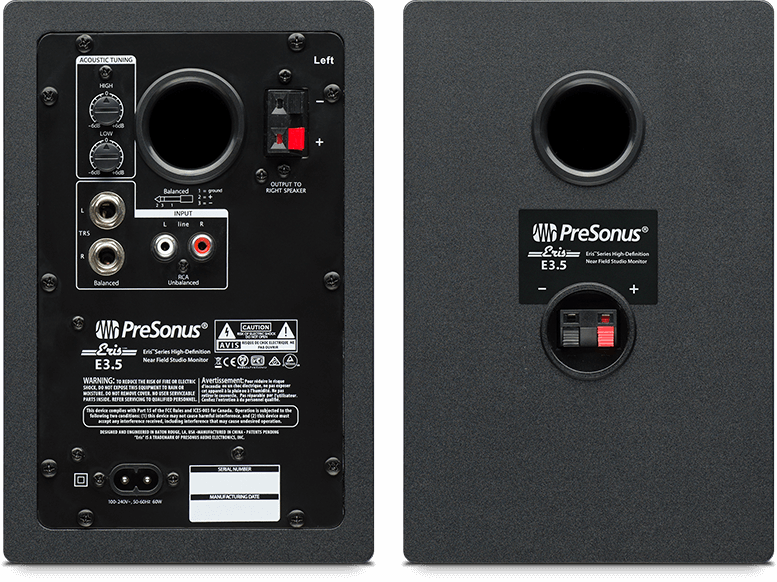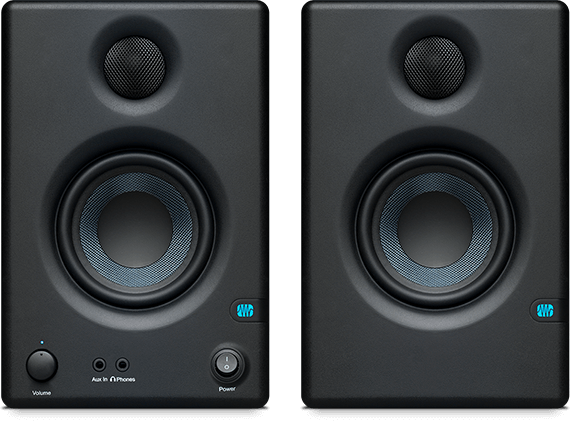 Accuracy defined.
Like all PreSonus monitor speakers, the Eris E3.5 offers consistent, accurate listening, with the smooth and even frequency response that has made Eris monitors popular around the world. Their compact and powerful design makes them an ideal solution for any small space.
Want extra-deep low end? Pair compact Eris E3.5s with PreSonus' powerful Temblor® T8 active subwoofer for a truly full-range sound system that fits almost anywhere.
Hear the Eris E3.5 at your favorite PreSonus dealer.
Learn more about setting up your mix environment for optimal listening.