Woofers that deliver a cleaner overall sound.
Every Eris-series studio monitor utilizes a woven composite low-frequency driver. The weave and nature of the Eris E5's five-inch woofer helps break up reflected energy, so fewer delayed reflections reach the listener's ear. This provides a more constant dispersion pattern throughout the frequency range, resulting in less time-smeared audio and cleaner overall sound.
Smooth high end.
Each Eris monitor is equipped with a silk dome tweeter designed to radiate sound with a wide dispersion pattern, creating a larger sweet spot. The result is a smooth and refined sound that accurately reproduces transients and high frequencies.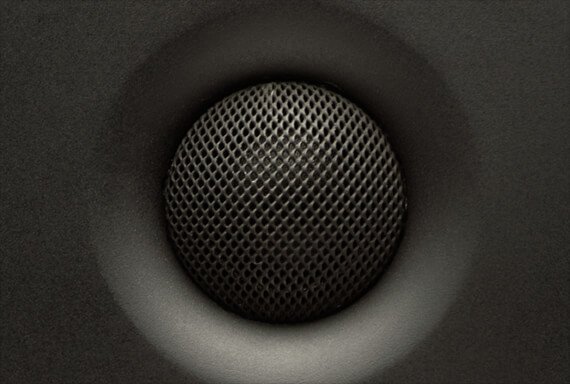 Connect to virtually any line-level source.
With three different types of audio inputs, it's easy to feed audio to your Eris monitors from an audio interface, mixer, monitor controller, or almost any other line-level source. Eris E5 monitors provide balanced XLR, balanced ¼" TRS, and unbalanced RCA line-level inputs. With this selection, you'll have no problem hooking your Eris speakers up to virtually any line-level source.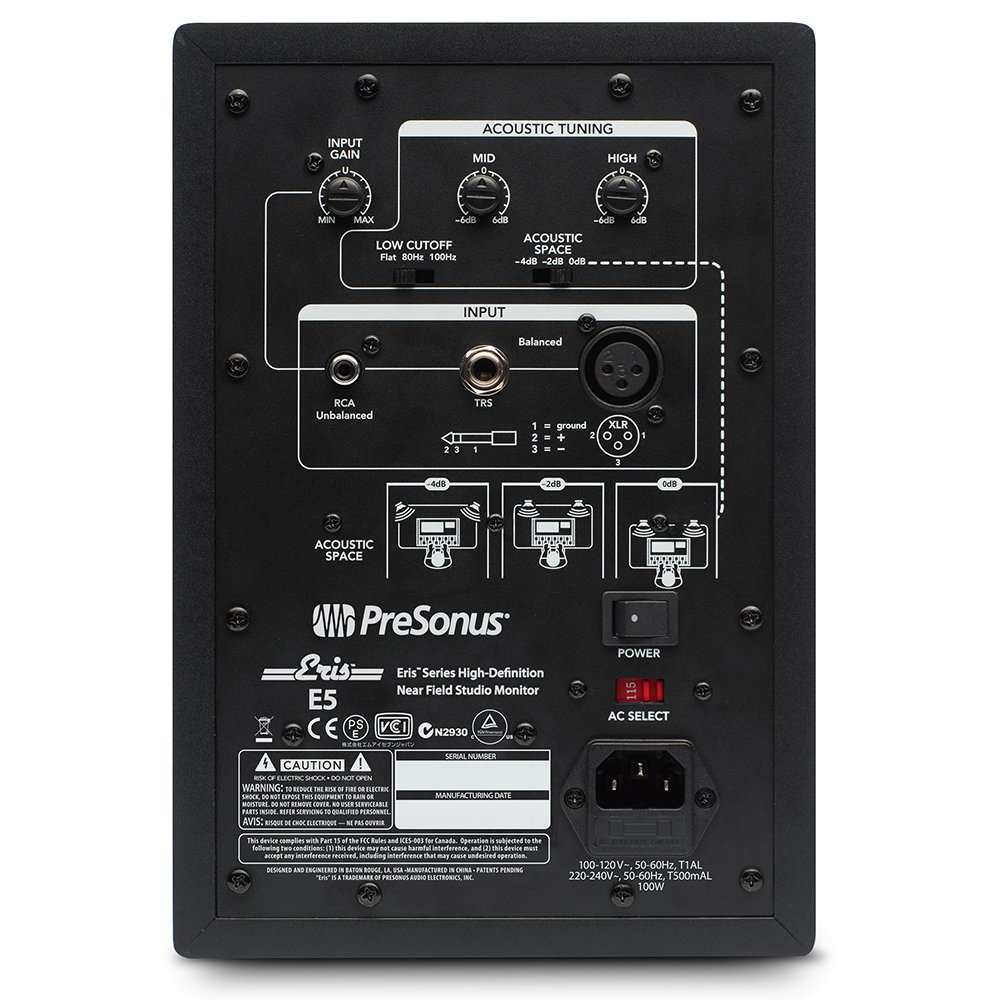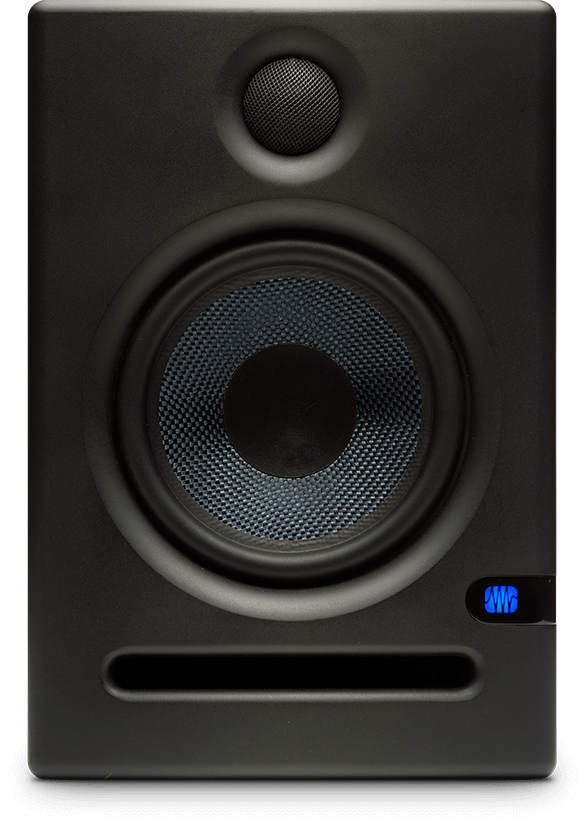 Accuracy defined.
Like all PreSonus® studio monitors, the Eris E5 offers consistent, accurate listening. Their compact and powerful design makes them an ideal solution for home and professional studios alike. Their smooth and even frequency response have made Eris monitors one of the fastest growing studio monitor lines in the world. Hear them at your favorite PreSonus dealer.